Avon Underfloor Heating has recently completed the installation of underfloor heating in a kitchen of an Edwardian family home in Bath. This project was a classic example of how underfloor heating can be installed in older properties, a modern luxury that is not limited to new- build properties only.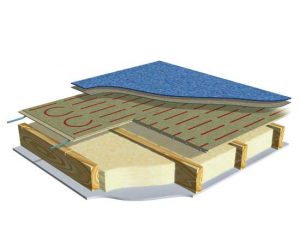 We used Modular Wood UFH, which is a tongue and groove system with integral UFH pipes. As a result of this integration of the pipe within the floor deck, the installation of this product is quick and easy since the pipes and floor deck are simultaneously installed. This system can be placed over existing softwood or I-beam timber joisted and battened floor constructions and is particularly suited for inconsistently spaced floor constructions. The 100mm spacing of the pipes provides efficient heat transfer to the directly bonded floor above.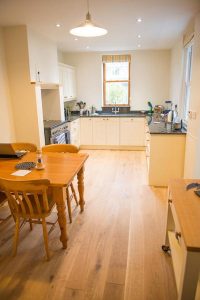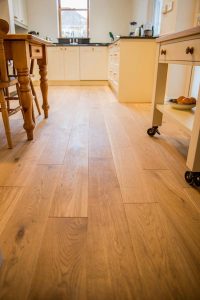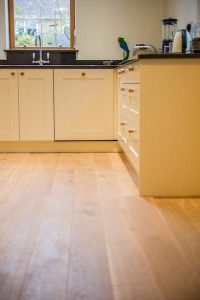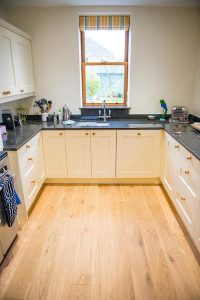 This kitchen was completed with the fitting of 12mm engineered oak floorboards that were specifically made for this purpose by Interior Harmony Flooring.
We are delighted that the customers are very happy with their new cozy kitchen floors, and that the underfloor heating will be a wonderful luxury on chilly winter evenings!
Kitchen cabinets were made and installed by Mr Brian Hamer – 07977 906446.